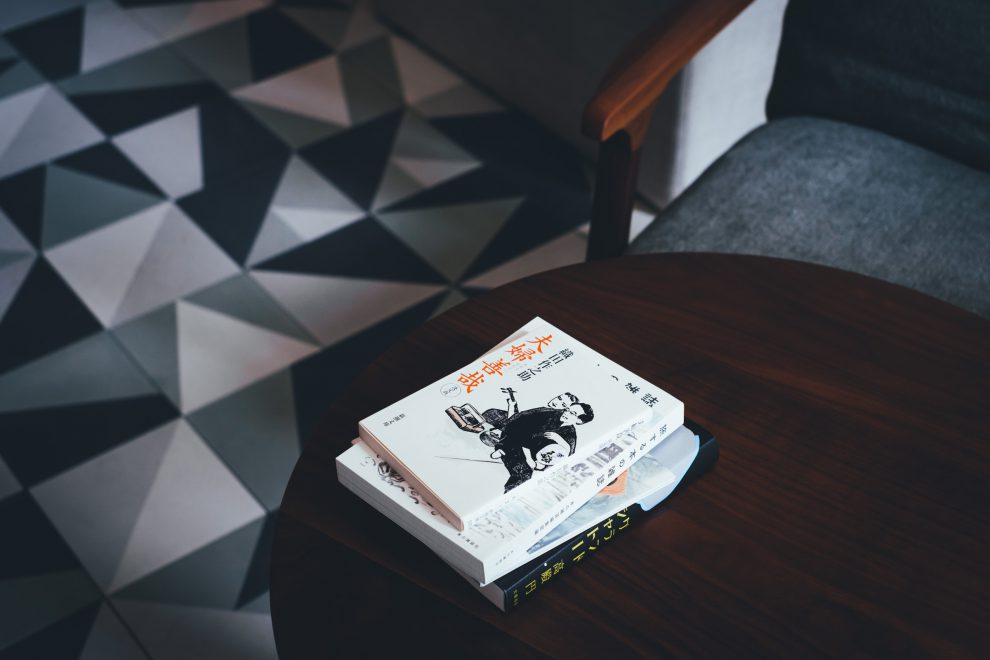 Dōjima is located adjacent to the west side of Kitashinchi, which is known as a "nighttime social hub." Having come to be known as a commerce and business district since the establishment of the wholesale rice dealerships that laid the foundations of Osaka prosperity in the Edo period, the area also features the attraction of retro buildings from the Taishō and early Shōwa eras of the early 20th century scattered throughout. On the second floor of a renovated building such as these, built over 50 years ago, is a very unique bookshop. It's name is "Hon ha Jinsei no Oyatsu desu!!," which translates to "Books are the Snacks of Life!!" Owner Yuki Sakaue says she decided on the location because she liked the atmosphere of the older building.
"Since I started running this shop here, I've discovered a side of Dōjima that I hadn't been aware of — the way the local people are always keeping the jizō statues along the street clean, and the way they're careful to always keep up observances like the Bon Festival dance and the Setsubun bean-throwing festival, for example — and have come to be more and more taken with the area."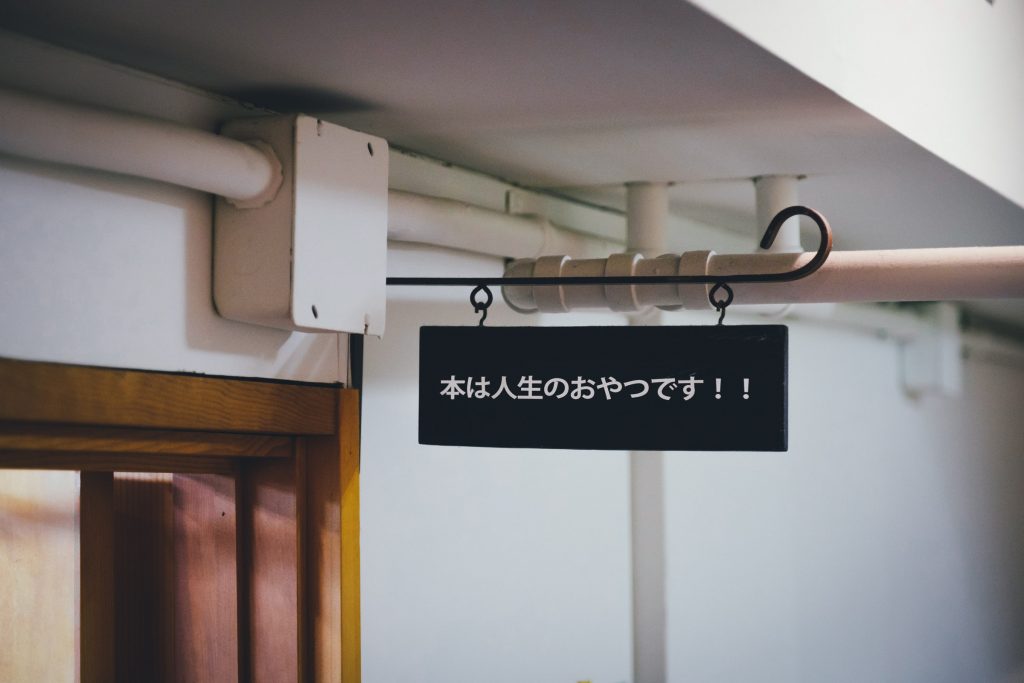 A Shop Selling Books that Charmed the Owner
Inside the shop, books both new and used crowd the shelves. The owner's selection really shines here, presenting a focus on literature from early-modern to contemporary times, while also stocking design books, zines unobtainable elsewhere, and more. One can understand why there are booklovers said to make special trips to the shop.
"This shelf features used copies of books by modern-era authors familiar to those in the know, and some people are really into this sort of genre. Also, there used to be advertising agencies around here and a lot of design offices, so there might be quite a lot of books related to design here. About the new books, they're ones that really charmed me so that I decided, 'I'm going to keep selling these ones until they go out of print.' I always keep those on hand here, and when one sells, I just restock the same title."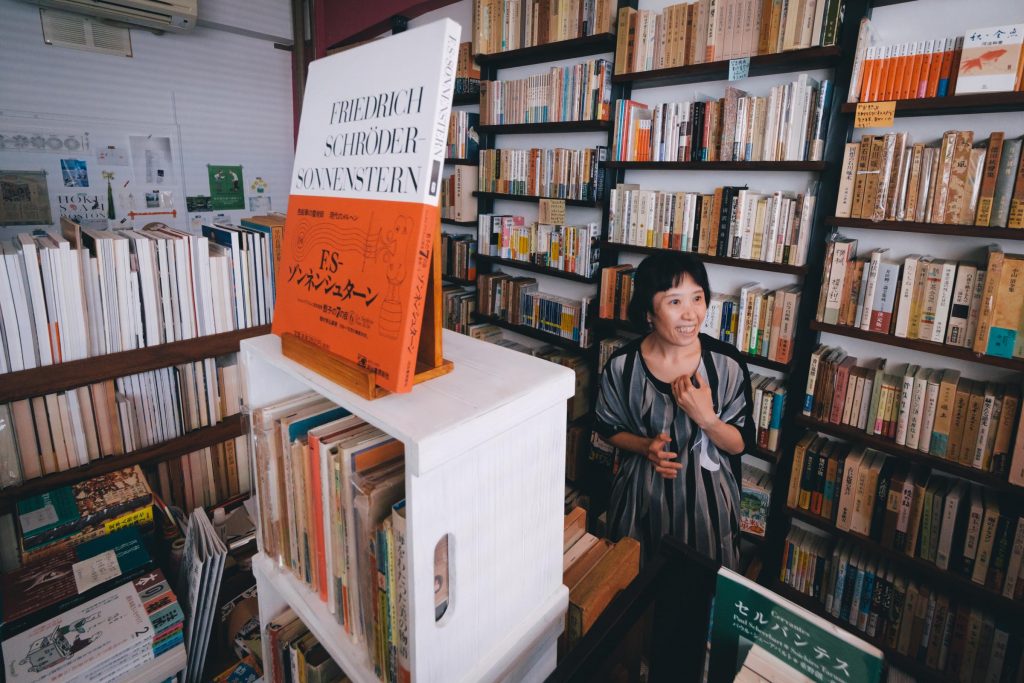 "3 Osaka Books" to Read Before, During or After your Stay
This bookshop has one more special feature besides its selection: counseling services offered to help customers pick out books to read. After asking about their preferences and any requests they might have, Ms. Sakaue will make an appropriate selection for them.
"Some customers will casually consult with me, 'What sort of book should I read?' and others entrust me to pick out something for them. 'I end up being biased when I choose books myself, so I'd like to read something recommended to me by someone else,' they'll say."
Some of these customers subscribe to a regularly-scheduled book counseling service (where customers are mailed multiple selections at fixed intervals.) These owner-recommended books open the doors to new interests for her customers.
So then, we asked Ms. Sakaue if she might make a selection to recommend to guests staying at Zentis Osaka. The criteria for the selection was books that would offer hints for experiencing Osaka on terms on one's own, or that would offer inspiration.
"I picked out some books that are not only set in Osaka, but that also let the reader enjoy a feel of the city's vibe and what gives the city its identity."
No. 1: A Novel by a Kansai Author Set in Showa–Heisei-Era Osaka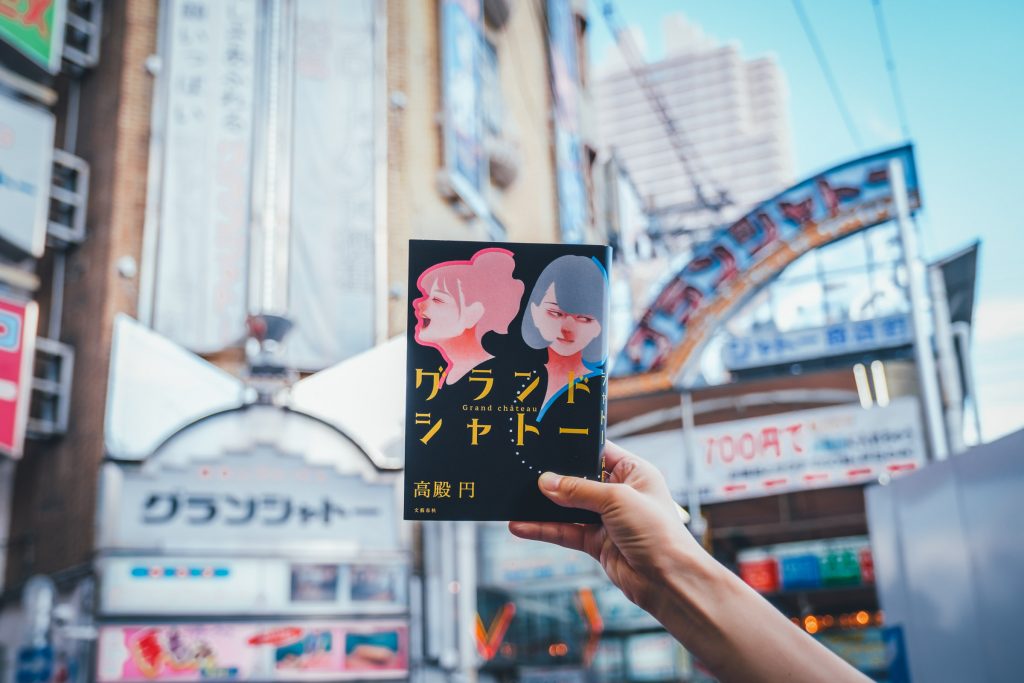 The first book is Madoka Takadono's Grand château (publ. Bungeishunjū), a novel by a Kansai author that presents a biographical portrait of a woman.
 "Set in the time period stretching from the period of 1960s rapid economic growth into the Heisei era, the book depicts a woman living through those times. There are a lot of references that people from Osaka who read it will appreciate, and that makes it interesting. For example, the title Grand château refers to the name of a cabaret in Osaka's Kyōbashi district where the protagonist works, and anyone in their 40s or over who grew up in Osaka will know that there is actually a cabaret in Kyōbashi with the virtually identical name of Grand Chateau (visible in the background of the photo)! That's because Grand Chateau commercials used to be on TV all the time, and still are, I guess. Also, the neighborhood where the protagonist lives is Nakazakichō, which is within walking distance of Kitashinchi and Dōjima. Those classic nagaya tenement houses are still there the way they were back in those days, and I expect you would still be able to take a walk through that area and get a taste of the world depicted in the novel." (Ms. Sakaue)
No. 2: A Photo Collection by an Osakan with a Uniquely Engrossing Perspective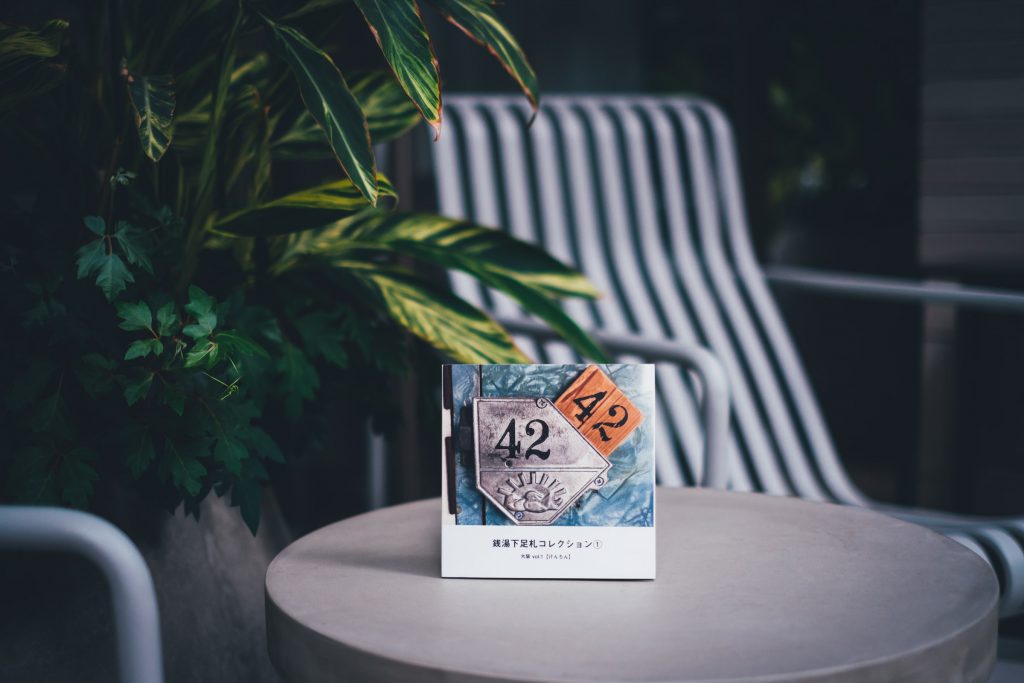 The second is Sentō Gesoku-Fuda Collection 1 ("Public Bath Footgear Tag Collection 1") by Kenchin, a self-published booklet of photographs. Displayed on the cover is a photograph of one of the traditional shoe locker keys handed out at sentō public baths, and it seems that the designs of these actually differ slightly between Japan's western region of Kansai and eastern region of Kantō. The one on the cover is from Kansai and has the wooden tag affixed to the key diagonally from the right, while apparently in Kantō the wooden tags more commonly attach from straight above. Focusing his attention on these details, author Kenchin collected together photographs he took of shoe locker keys at public baths in Osaka. A salaryman residing in Osaka with a deep appreciation for danchi housing developments and sentō baths, it seems that Kenchin actively travels through Japan to visit such locations.
"Kenchin has a lot of fans with this unique perspective of his, so when a stack of his booklets come into the shop, they will sell out. Most of the bathhouses featured seem to still be in operation, so it could be interesting to make a bathhouse tour using this booklet as a guide." (Ms. Sakaue)
No. 3: The Author Fit to Be Called an Osakan's Osakan!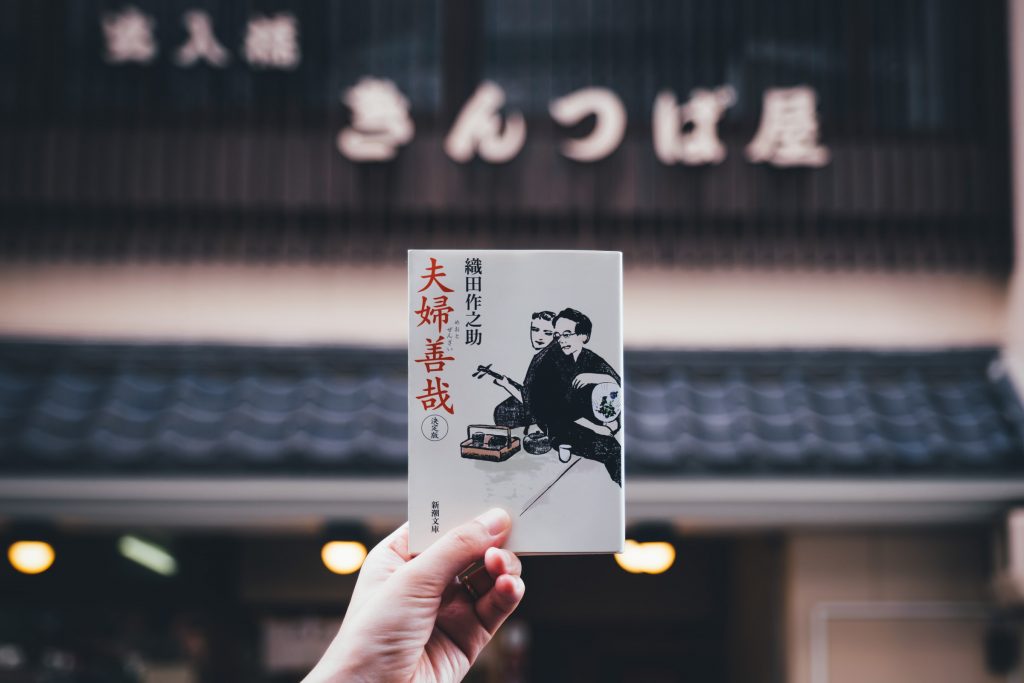 Finally, Ms. Sakaue enthuses, "As far as books that give a taste of Osaka, you just can't leave out Odasaku!" and presents Meoto Zenzai, Kettei-ban ("Hooray for Marriage, Definitive Ed." / publ. by Shinchō Bunko) by Sakunosuke Oda, sometimes nicknamed Odasaku. A member of the Buraiha, or Decadent School, the author included vivid depictions of Osakans and their way of life in his writing.
"Odasaku depicts the people and neighborhoods of Osaka in a way that people from Osaka can really go along with. When you read his books, you end up nodding along with his descriptions, like, 'Oh yeah, there really are people just like that!' In addition to his depictions of these universal Osakans like that, another one of the book's charming points is the way all kinds of different Osaka foods show up, making it a book that truly gives readers a taste of Osaka. For the most part there are a lot of establishments from Osaka Minami in the book, but there's also a traditional confectionery shop called Deiribashi Kintsubaya (visible in the background of the photo) that appears in Ad Balloon, a short story compiled in the book. It's still there today, so be sure to stop by and check it out!" (Ms. Sakaue)
These books can be found in Room 001 on Zentis Osaka's 2nd floor, so be sure to pick one up for your enjoyment.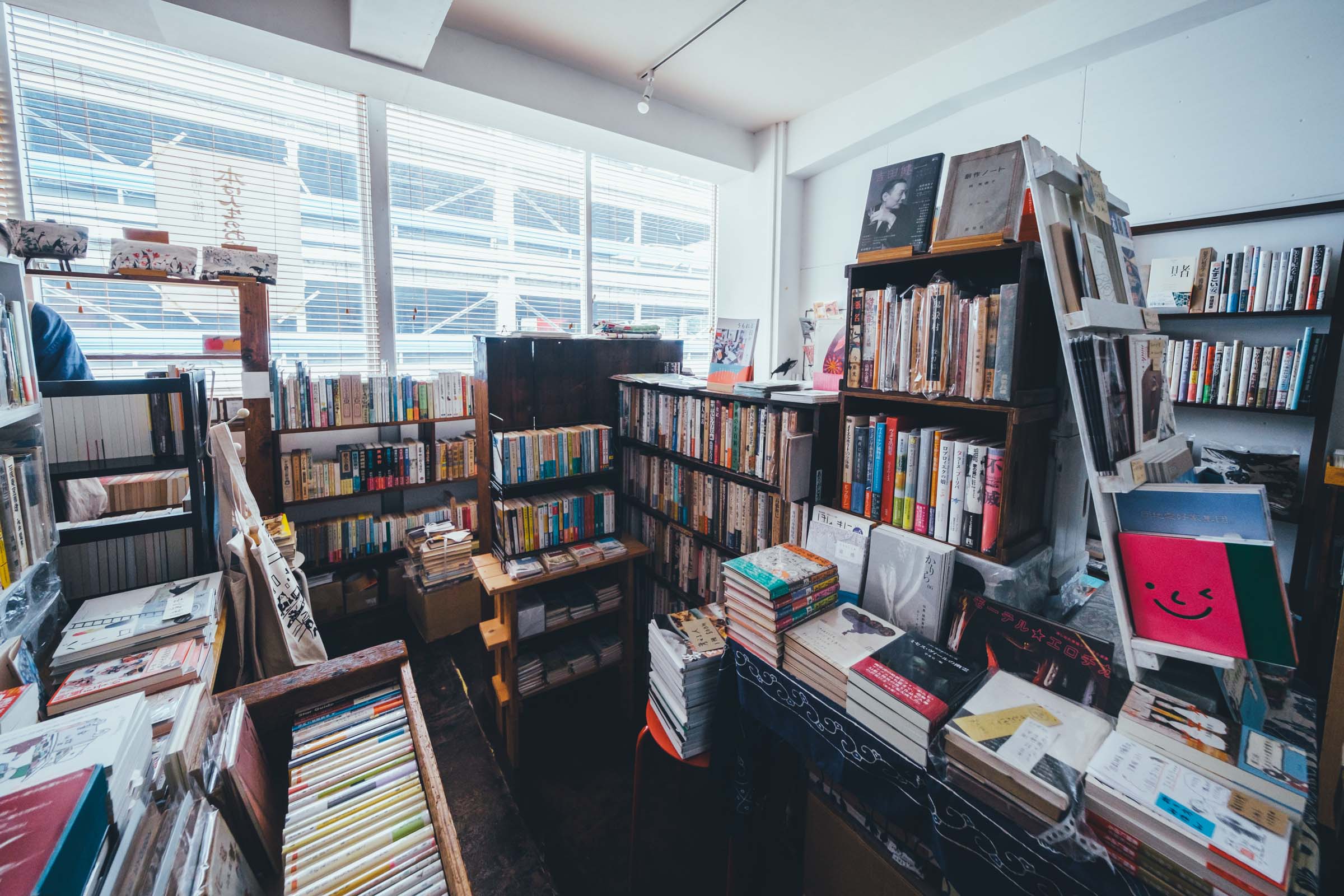 INFORMATION
Hon ha Jinsei no Oyatsu desu!!
206 Dojima Eiwa Building, 2-2-22 Dojima, Kita-ku, Osaka
Mondays, Tuesdays, Fridays; 12:00 noon - 8:00 pm
Saturdays, Sundays, Holidays; 11:00 am - 6:00 pm
Closed on Wednesdays, Thursdays
Back To All