Located on the 2nd floor, UPSTAIRZ Lounge, Bar, Restaurant serves up a distinctive
new take on the city's unique culinary culture in a refined yet relaxed atmosphere.

Here, the refined sensibilities of Executive Chef Shinya Otsuchihashi and his team bring out the natural flavors and textures of premium seasonal ingredients – whether in soups, entrées, aperitifs or afternoon tea delights.

Come dusk, the season's finest ingredients are paired with an inventive take on French cuisine, with a menu featuring both Japanese and French dishes bursting with the savory richness of umami.

An open kitchen, lofty outdoor terrace and artisanal design elements such as locally commissioned artwork and furnishings designed by Tara Bernerd & Partners complete the chic 250-square-metre expanse.

Capacity: 102 seats + 1 private dining room

*Private dining room seats 8 | JPY 5,000 room charge applies
*UPSTAIRZ's restaurant space is available for private events
(JPY 500,000 minimum charge applies)
*Smoking is strictly prohibited throughout the hotel
(a designated smoking area on 2F is available for guests' use)
*Menus are subject to change without notice
*Menu prices are subject to consumption tax and service charge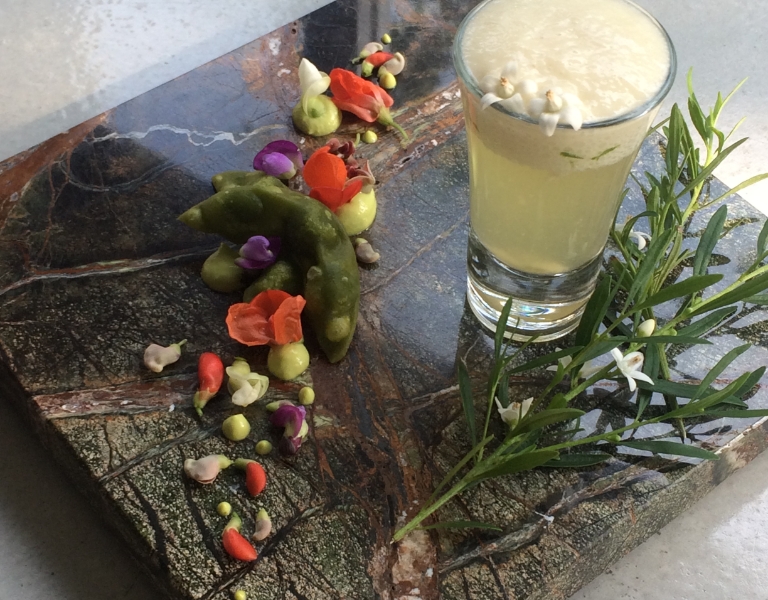 Breakfast
7:00 am – 10:30 am
(last order 10:00 am)
Awaken the senses with the essence of each season with freshly made soups brimming with the marvelous flavors and aromas of local ingredients. Featuring western and Japanese selections, the menu also includes made-to-order egg dishes and specialty coffee made with premium beans from local growers.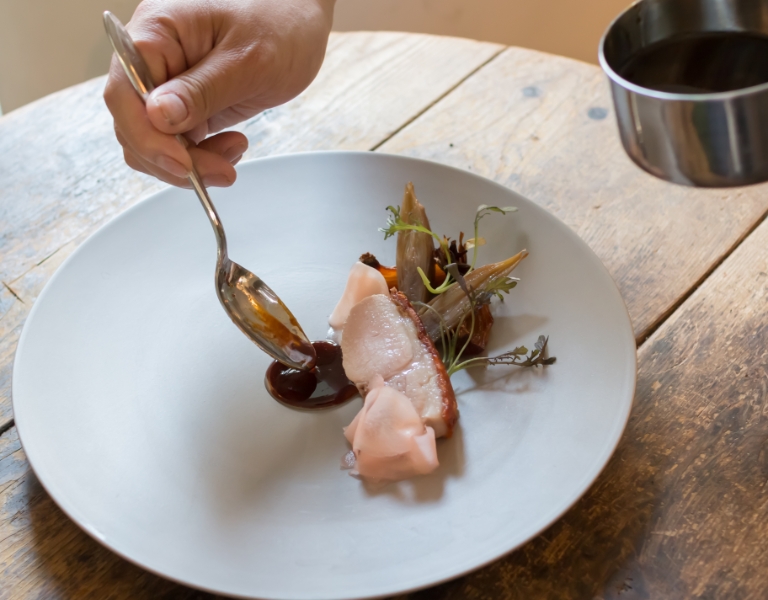 Lunch
11:30 am – 3:00 pm
(last order 2:00 pm)
From à la carte options to prix-fixe menus presenting full-course presentations of each season's best, lunchtime presents a variety of ways with which to savor premium ingredients in a casual, relaxed ambience.
Menu selections range from hamburgers and pastas to popular Japanese comfort food.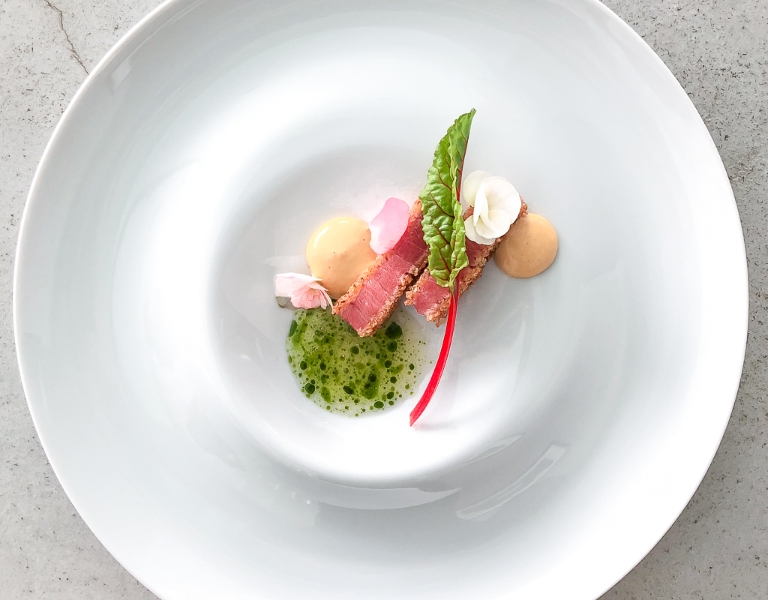 Dinner
5:30 – 11:00 pm
(last order 10:00 pm)
The transition of both menu and ambience from casual to refined signals the start of dinner service, as highly sought-after ingredients sourced from the length of Japan take center stage. Seasonal selections such as Hokkaido scallops and premium Japanese beef pair effortlessly with organic wines as Chef Otsuchihashi and his team present an inventive new take on French cuisine.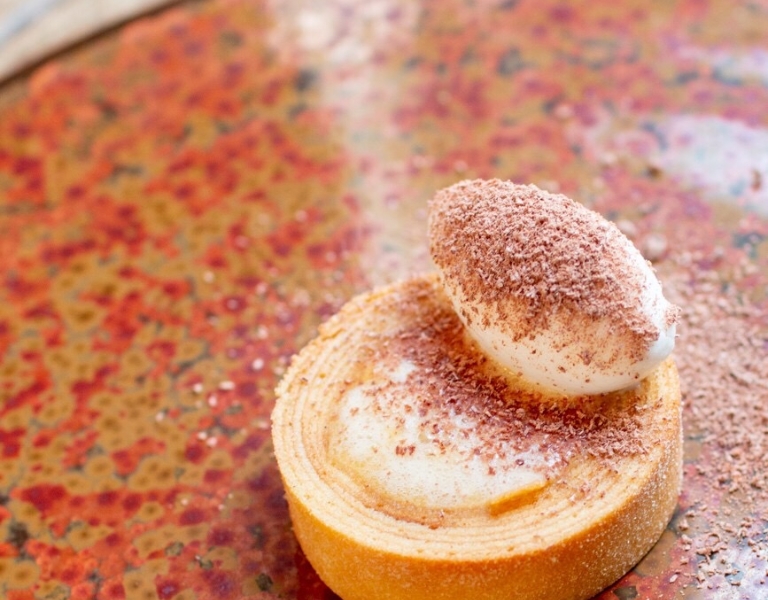 Lounge
10:00 am – midnight
(last order 11:00 pm)
With a special focus on seasonal fruits at their most flavorful, the signature offering of the lounge is its afternoon tea service – featuring freshly made petit desserts and savory fare paired with free-flow tea.
Also on the menu are light nibbles along with specialty coffee, original cocktails and sake.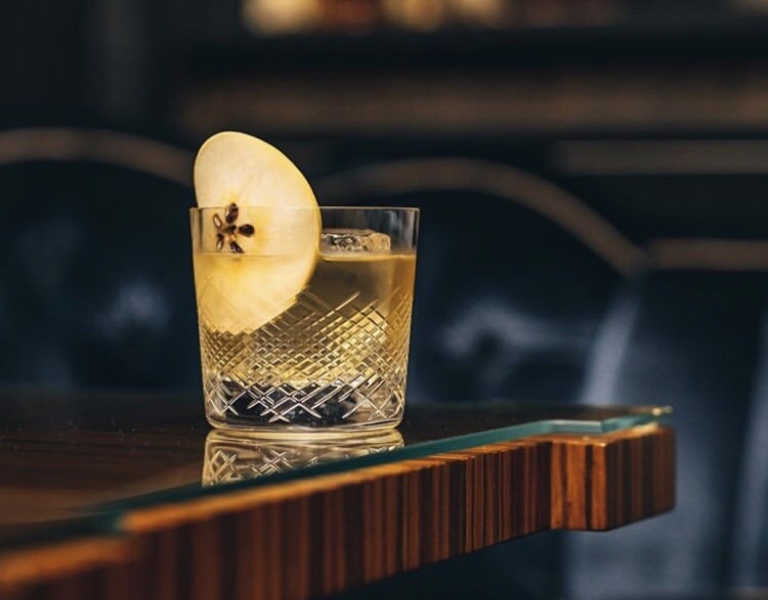 Bar
2:00 pm – midnight
(last order 11:00 pm)
At the bespoke bar, green tea leaf and fruit extracts are among the ingredients uniquely transformed to create original cocktails designed to suffuse body and spirit.
The bar's extensive menu also includes a sublime range of Japanese whiskies bound to impress amateurs and aficionados alike.