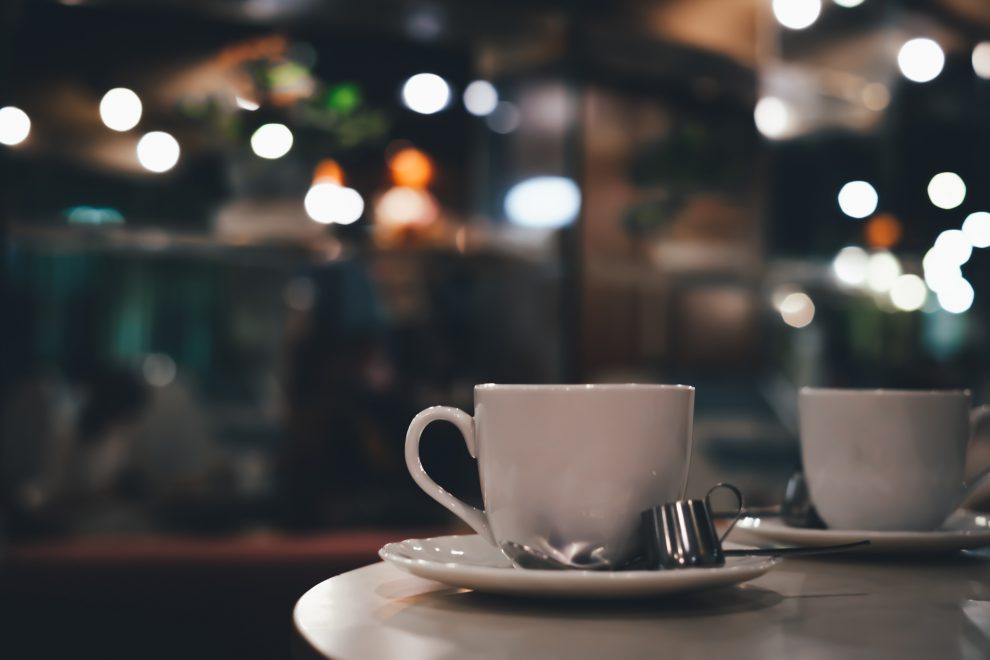 By the early Meiji period (around the 1870s), Osaka and Kobe had already become foreign trading hubs. The Kansai region, which adopted cultural practices from the many foreigners who passed through, is said to be the cradle of coffee and kissaten (teahouse or café) culture in Japan. In Osaka, cafés are much appreciated as spots of relaxation and refreshment in business settings, and as places to talk business outside the office. Osaka still boasts the greatest number in Japan.(*)
"There's been quite a drop in the number of privately-run establishments, though. Even around here, the chains have really gotten to be prevalent."
This we were told by Yuki Ryu, the third daughter of Seishin Ryu (owner of the Madura café founded in 1947) and manager of the combination café and bar King of Kings in the same building herself.
"King of Kings is the name of a type of whisky. My father was working as an import agent, so that's where I got the name. And Madura, that's a name of an island in Indonesia. So, why that name? Well… I guess my father must have just taken a liking to it," she explained with a laugh.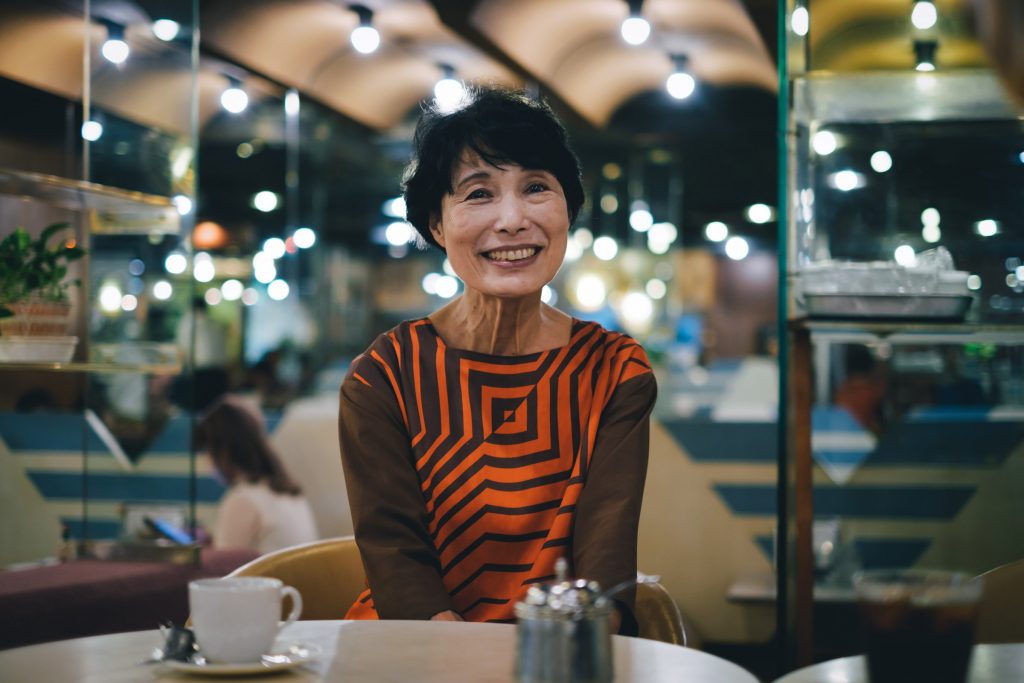 Classic Osaka-Style Cafés Are Still to be Found in the Osaka Ekimae Buildings
Both Madura, where we were kindly permitted to call on this time, and its sister establishment King of Kings are located in the Osaka Ekimae Building No.1 found along the way toward Kitashinchi from Osaka Station or Umeda Station. There are also Ekimae Buildings No. 2, No.3 and No.4, all featuring basements dedicated to eating and drinking establishments. Here there can be found a good number of cafés in addition to izakaya bars, restaurants and more.
Many of these cafés feature a Shōwa-retro feel with characteristic menus offering orthodox kissaten menu staples. In addition to coffee, guests can enjoy drinks ranging from cream soda to the "soul drink" of Osaka, mixed juice. (Incidentally, it should be noted that while mixed juice may generally signify a number of different fruit juices mixed together, in Osaka, mixed juice means a drink made of fruits such as bananas, tangerines, apples and pineapples mixed together with milk and ice in a blender.)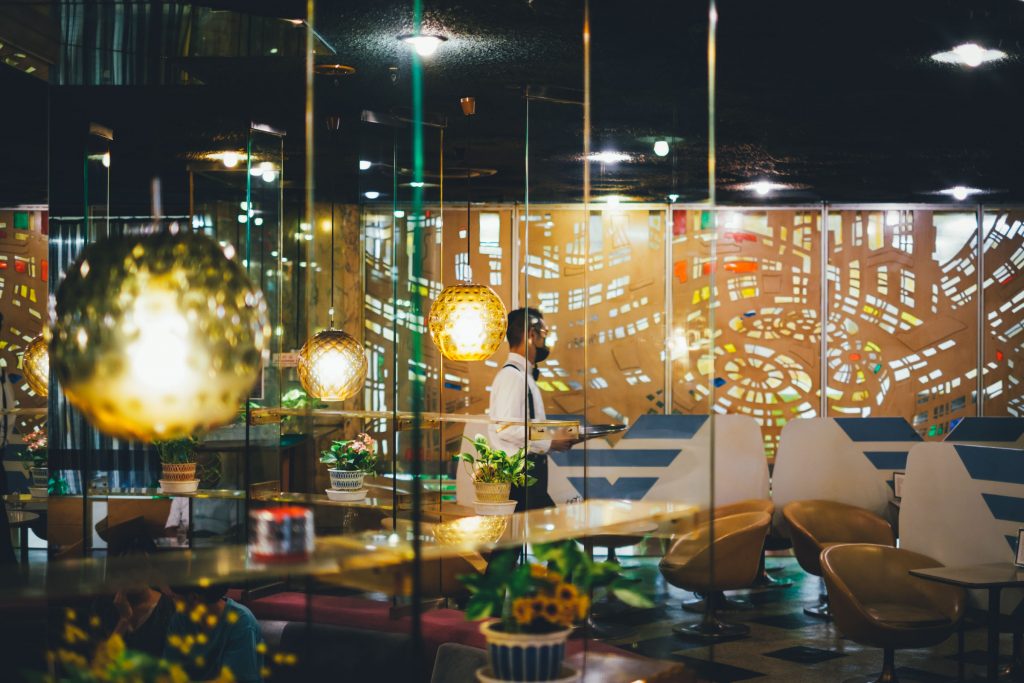 Shōwa-Retro Memories Fascinate Youths of the Reiwa Era
"We've been in business since the building went up in 1970. We had run a café around this spot before the building went up. 1970 means the year of the Osaka World Expo. Father was inspired by the Expo to make the interior design like this, with this near-future kind of look. At the time of the last Osaka World Expo, there was a lot of talk about the space exploration exhibit where they had things like moon rocks brought back by Apollo 12 on display."
In the years since, Ms. Ryu has watched the clientele who visit this café in the Osaka Ekimae Building. Regardless of what era it might be, they all like to spend time there "in the manner of their own choosing," she says.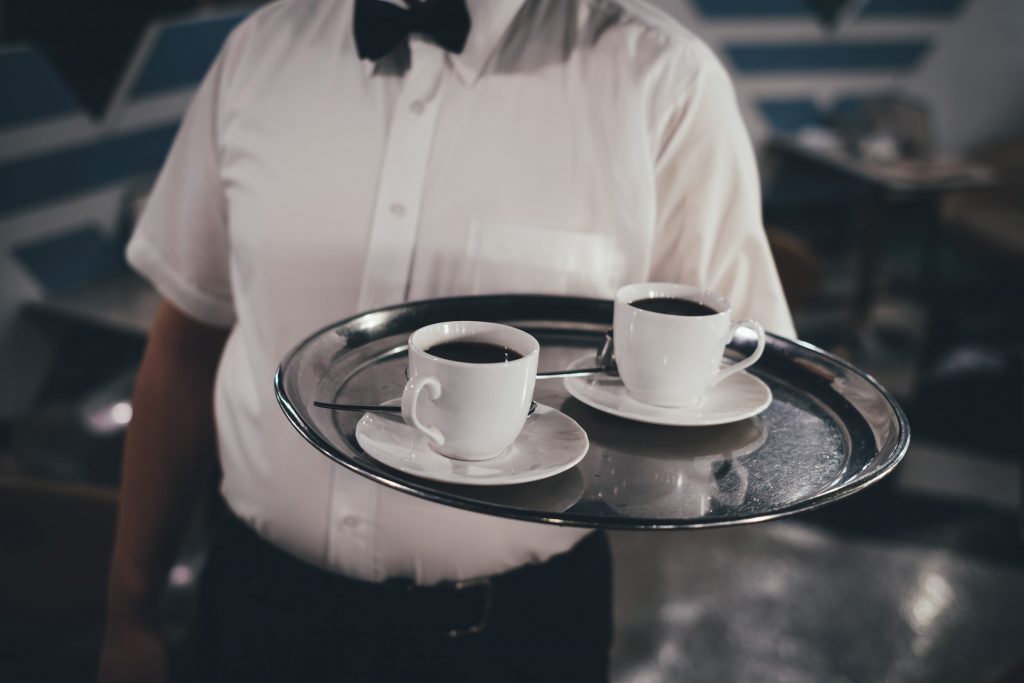 "These days we will have young guests who come in and remark on the 'charming' or 'nostalgic' feel, but originally our main clientele were stopping in on their way commuting to or from work. Around 1970 when we opened, it was not such an age of abundance yet, but it was a time when people had many aspirations. People employed at a company would drop by with a friend on their way back home after work: 'Let's have some coffee or tea before we head back.' They would treat themselves to the enjoyment of a little time here. Then, with a cup of coffee in hand, they would tell each other what their dreams were. That's the kind of place cafés were in the Shōwa era," relates Ms. Ryu.
And on that note she exclaims, "Just imagine a neighborhood with no kissaten…!"
"Kissaten are places we still need today, I feel. They're spots where you can go to experience a little relaxation in the midst of busy days."
On this day too, a range of guests from office workers to students can be seen taking a pause in this café in the Osaka Ekimae Building.
If you would like to get a feel for the atmosphere of this district, you might consider spending an hour in this café with a cup of coffee or mixed juice in hand.
*8,680 establishments, according to a fiscal 2016 MIC (Ministry of Internal Affairs and Communications) survey. Aichi Prefecture ranked 2nd with 7,784, and Tokyo ranked 3rd with 6,710. (By number of establishments per 1,000 residents, Kōchi Prefecture ranked 1st, and Osaka ranked 5th.)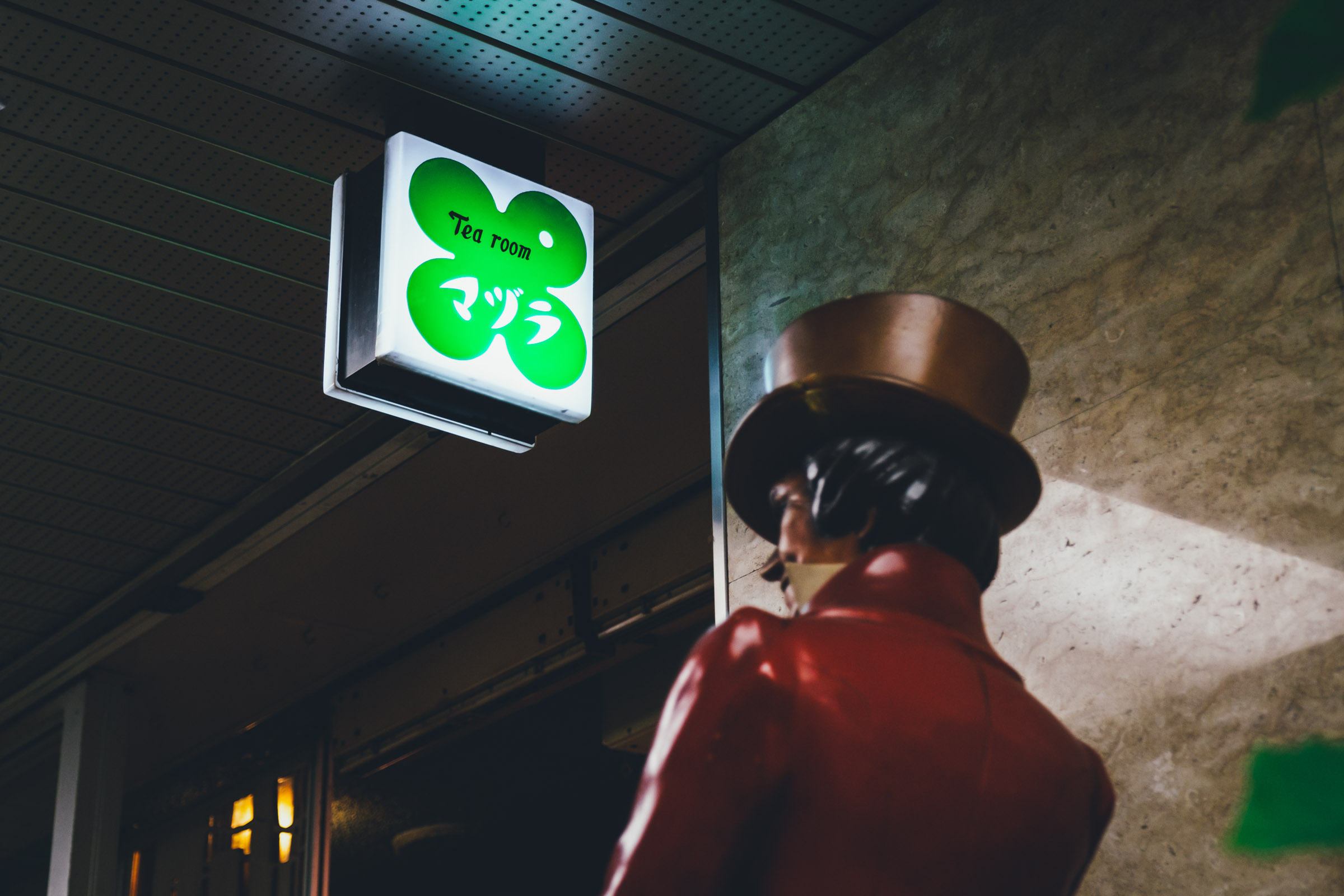 INFORMATION
Madura
Osaka Ekimae Building No. 1, B1F
Umeda 1-3-1, Kita-ku, Osaka
Hours: 9:00 am - 9:00 pm
Closed Sundays and holidays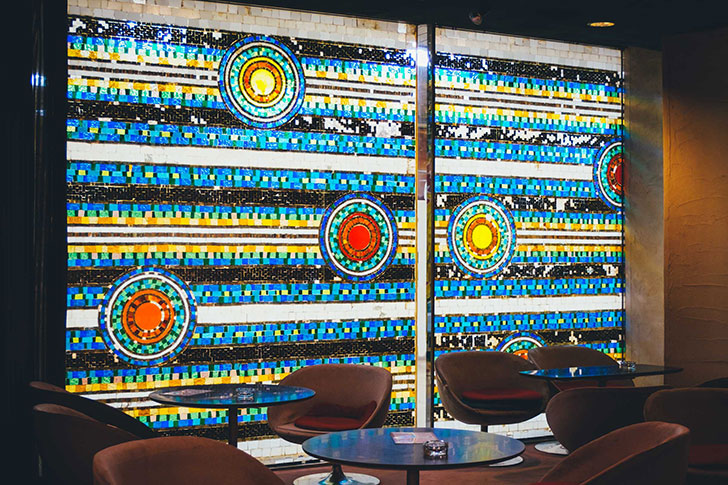 INFORMATION
King of Kings
Osaka Ekimae Building No. 1, B1F
Umeda 1-3-1, Kita-ku, Osaka
Hours: 12:00 noon - 11:00 pm
Closed Sundays and holidays
一覧に戻る