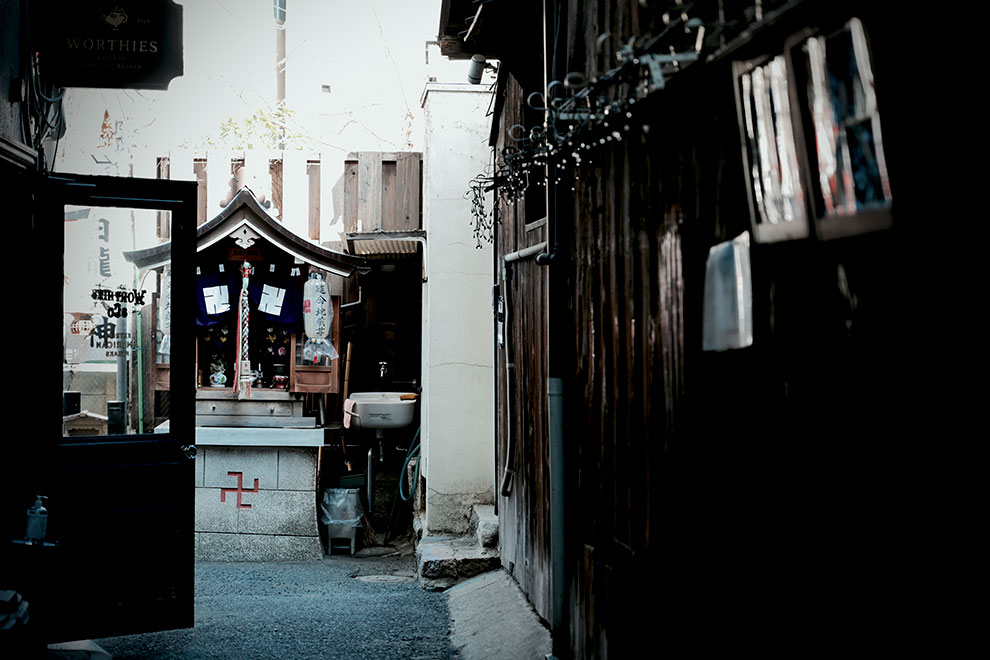 Just a single stop from Umeda Station on the subway line and 20 minutes from Kitashinchi on foot lies Nakazakicho. While located adjacent to these bustling districts, the neighborhood brims with traditional downtown shitamachi atmosphere, a place where pre-war wooden architecture and nagaya tenement houses are still to be found along with kominka traditional folk residences refashioned into cafés and shops. Currently enjoying a moment of popularity with the younger generation for its iconic Osaka presence, this is a neighborhood with ample charms to offer travelers on foot as well. Let us present Nakazakicho with its unique mix of old and new.
Spared the Wartime Fires, A District with Shōwa-Retro Charm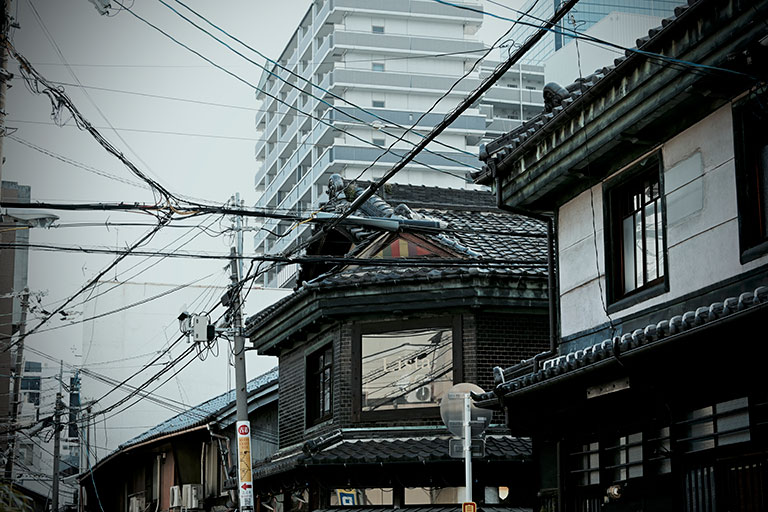 In Nakazakicho there still remain wood-framed residences and nagaya tenement houses built in the Taisho and early Showa eras of the early 20th century, owing to the fact that the neighborhood was miraculously spared the firebombing raids of Osaka that took place in the final days of World War II.
With the high-rise buildings and condominiums that tower behind this nostalgic townscape, there is a certain Showa-esque feeling in the air — almost as if, amid this big metropolitan area, this one spot alone has been left behind in another era.
As no postwar land readjustment was carried out here either, the neighborhood is criss-crossed by narrow lanes still today, offering visitors ample opportunities for strolling through the labyrinthine series of lanes to see what might be found farther along the route.
Found Here, Shops Rich in Individual Character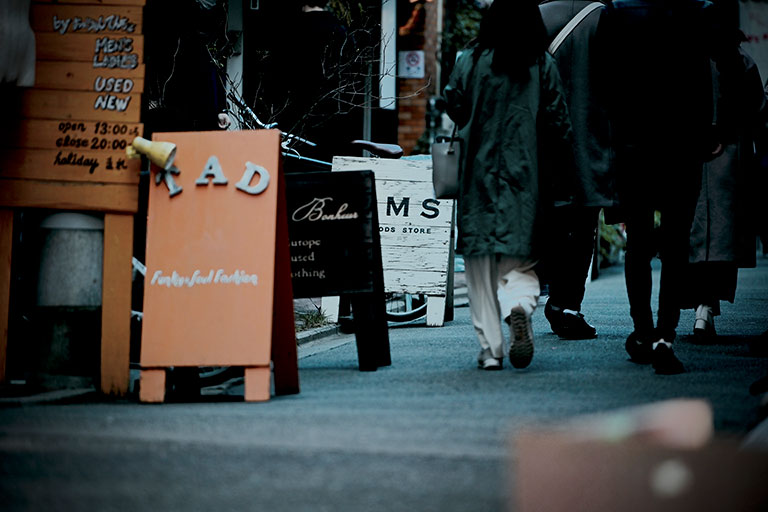 Just as downtown "shitamachi" districts have a tendency to experience issues with the aging of local residents, Nakazakicho too experienced accelerated aging of the local population at one point, and a conspicuous number of vacant houses came to be seen in the area. Around the year 2000, however, creative types and young shop owners, attracted by the nostalgic townscape and relatively affordable rents for the Kita area, began to open shops, cafés and galleries here, breathing life back into the area. Shops that popped up in reclaimed kominka traditional folk residences and nagaya tenement houses then brought more and more visitors, and the district itself came to brim with lively newfound energy.
To give one example, while the Tengo Nakazaki Shopping Arcade that extends east from Nakazakicho Station once contained a lineup of traditional shops oriented mainly to local shoppers, today it bustles with an assortment of shops where visitors line up for sweet potato confections, shaved ice and more.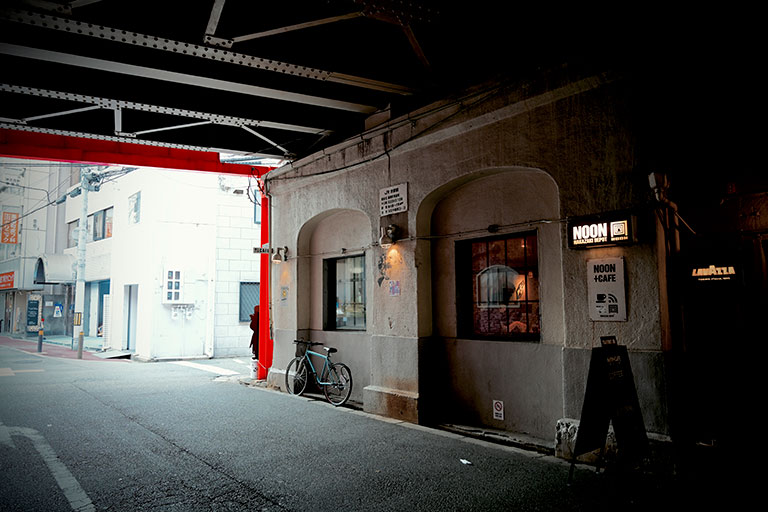 Also, with redevelopment of the JR Kyoto Line underpass, eating and drinking establishments from cafés to Spanish bars now stand side by side. With secondhand clothing shops dotting the area as well, young people clad in quirky, hip fashions are frequently seen here.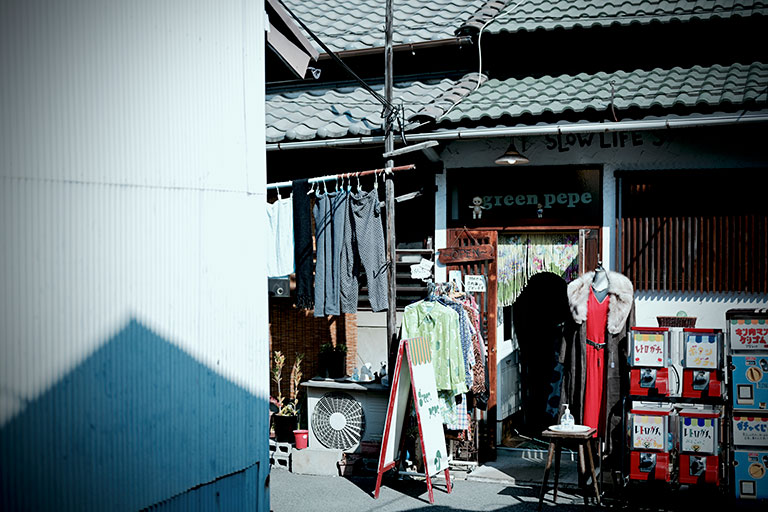 Visiting a Café Constituting a Microcosm of the District
In order to learn more about the neighborhood, we lent an ear to Keiko Koike, the owner of New MASA, a café that has maintained a presence in Nakazakicho spanning around four decades.
Ms. Koike is actually the café's fourth owner. In 2011, when a regular patron of the original Kissa Masa took over the café as the second, they rechristened it New MASA. The café had a third owner in 2019, and then in 2020 the baton was passed to the current owner, Ms. Koike.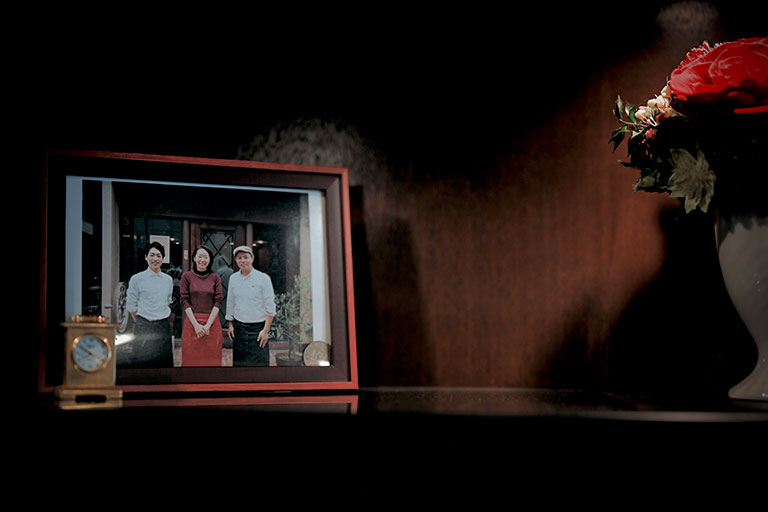 "Just when I'd been thinking I'd like to run a place of my own, fate led me to become the fourth owner. There are customers over the age of 80 who have been coming here since the time of the original proprietor, and they have more acquaintance with the neighborhood and with the café than I do," says Ms. Koike.
With its traditional downtown shitamachi atmosphere, Nakazakicho had been a favorite spot of hers from the beginning, but after taking over the café, she has gotten an even clearer sense of the shitamachi congeniality, it seems.
"Before the COVID-19 pandemic hit, there were many foreign tourists and Japanese sightseers who would visit Nakazakicho, and many of them would visit the café too, I hear. But it was right in the midst of the pandemic when I took over as owner in April last year (2020), and the number of customers just dropped right off. At times like that, people from nearby would frequently drop in to ask 'Are you alright?' or tell me 'Hang in there!' and that just gave me such a feeling of support."
Nakazakichō Character, Passed On and Maintained
When Ms. Koike took over New MASA, it seems there were just two conditions asked of her. One was to preserve and protect the Showa-style café atmosphere. The other was to keep brewing coffee with the same beans the café had used since the beginning.
"I was told that other than these two conditions, I was free to do as I liked, so during my time I've introduced a number of changes to the menu, like serving omuraisu (an omelet with a filling of ketchup-seasoned fried rice) and Napolitan-style spaghetti. I've been thinking that when I eventually let go of the café myself, I'd like for it to be taken over by someone who understands the atmosphere of the neighborhood and of this café."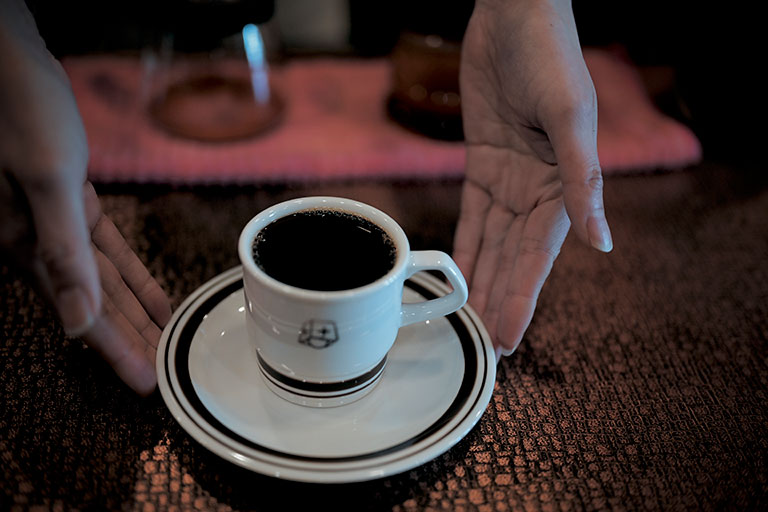 Inside New MASA, you might find local neighbors who have been stopping in for close to four decades along with thoroughly modern lads sporting eccentric hairdos and fashion styles. This chaotic incongruity might in fact represent the epitome of Nakazakicho character.
Recently, large capital stores have begun to encroach on the neighborhood, and also some shops showing modish pretense. Nevertheless, rest assured that there are still shop owners who love the neighborhood and value its unique character here, along with local residents who watch over them with caring concern.
This very spirit of "co-existence and co-prosperity" might be considered the true charm of Nakazakicho.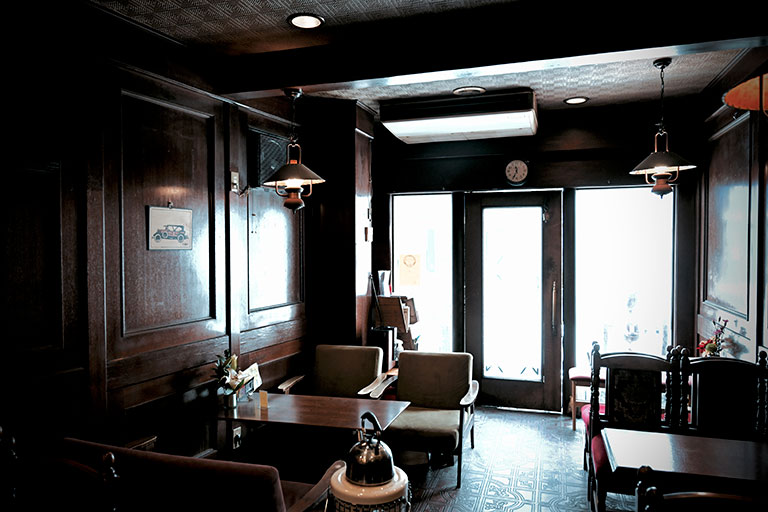 INFORMATION
New Masa
Nakazakichō-nishi 1-1-16, Kita-ku, Osaka
06-6373-3445
11:00 am – 6:00 pm
Closed Mondays and Tuesdays
Back To All