Zentis Osaka has achieved the GBAC STARTM Facility Accreditation, affirming its implementation of the most stringent protocols for cleaning, disinfection and infectious disease prevention throughout the property under the guidance of the Global Biorisk Advisory Council® (GBAC), a division of ISSA – the worldwide cleaning industry association.
Implementing the best practices for optimum readiness, we are committed to operating as safely as possible.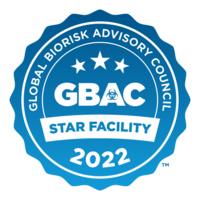 The following safety and hygiene measures have been put in place in an effort to ensure the safety and well-being of our guests and staff:
Public Areas
Frequent cleaning and sanitization to maintain optimum hygiene levels
Placement of hand sanitizers throughout, including high-traffic, high-touchpoint areas
Limitation of the number of guests per elevator ride to allow for safe physical distancing
Installation of plexiglass partitions at key close-contact points, where appropriate
Hotel Staff
Mandatory temperature checks, washing and sanitizing of hands upon arrival on-property
Frequent washing & sanitizing of hands
Wearing of masks as well as gloves, when appropriate
Guestrooms
Temperature checks and the completion of health-check forms upon check-in
Sanitization of room keys and check-in tablets after each use
Restriction of housekeeping and other deliveries to at-door delivery
Sanitization of each guestroom during daily housekeeping service
Thorough handwashing, sanitization and the discarding of gloves after each room cleaning
Thorough disinfection, sanitization and ventilation of each guestroom once vacated
Dining Outlets
Temperature checks and hand sanitization upon arrival
Limitation of seating at any one time to allow for safe physical distancing for patrons and staff
Frequent sanitization throughout, including that of tables, chairs and door knobs after each seating
Use of QR codes for viewing menus to avoid unnecessary handling of shared print materials
Whether you will be staying with us or simply dining at UPSTAIRZ, rest assured we will do everything we can to ensure optimum safety, comfort and enjoyment.
We thank you for your kind understanding and look forward to welcoming you very soon.